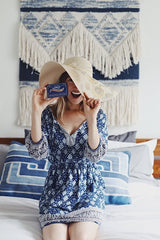 Let's explore the benefits of natural skincare and achieve that glowing and radiant complexion everyone wants together.

It isn't a secret that we can transform our skin by utilizing nourishing and revitalizing natural resources.
Discover with us the advantages of plant-based ingredients and the effectiveness of simplicity when it comes to skincare. See how easily you can adopt a holistic approach to beauty that enhances your skin's natural radiance and promotes overall well-being.
Then simply start your journey towards achieving the radiant complexion you've always wanted.
Let's start with the basics. 
STEP ONE - Wash your face: We all know how important it is to wash your face each morning before you start your day, especially if you use an exfoliating night cream like (Luxiny's Glycolic Acid Cream).
Making this a part of your daily routin is great for your skin, but will also help you wake up and start your day. Before bed, we wash our face to remove makeup and other dirt or grime. 
There are many different facial cleansers out there, and not enough of those cleansers are made with natural, clean ingrediants. Harsh synthentic chemicals are not needed to keep your skin looking radiant and youthful. 
It is important to become ingrediant-conscious shoppers. There is a lot of informaton out there for those who want to find brands who use sustainable practices and create natural skincare products. 
Luxiny has two different natural facial cleansers for you to choose from.

1. Our Tea Tree face wash is designed to combat acne and oily skin. It deeply cleanses pores and tones the skin while also soothing breakouts. Additionally, it provides hydration and protection against toxins and other pollutants. Although suitable for all skin types, Luxiny's Tea Tree Face Wash is especially effective for those with sensitive skin that is prone to breakouts.
2. Our Glycolic Acid Cleanser will help reduce the appearance of large pores, age spots, and fine lines & wrinkles. Glycolic Acid is natural (it comes from sugarcane juice) chemical exfoliant that will help soften your skin, diminish the appearance of age spots, and will help generate new cell growth through natural exfoliation.
While most people are able to wash with Luxiny's Glycolic Acid Cleanser daily, those with sensative skin may only want to use the face wash every other day. 
STEP TWO - Use Toner: Toning is an important step to protect and refreshen your skin. According to credo.com toners are "designed to balance the skin's sebum levels, remove impurities, and prepare the skin for further treatment." 
Luxiny's Glycolic Acid Toner not only prepares the surface of your skin, helps diminish the size of pores, and reduces the appearance of age spots, fine lines and wrinkles. With our Glycolic Acid toner your skin will feel firmer, more tones and any infmation you may have will feel soothed and smoothed. 
Along with a 10% soultion of Glycolic Acid, we include the following skin benafiting natural ingrediants. 
Aloe Vera
Witch Hazel
Cucumber Fruit Extract
Willow Bark
Chamomille and camellia sinensis
STEP THREE - Moisturize
r: Our bodies are made of water, and we lose water through our skin. Dry skin cracks become irritated and infected. A high-quality moisturizer like Luxiny's Viatmin C Cream will nourish and hydrate your skin while brightening dark circles and sun damage. 
You can choose a soothing moisturizer like 
Luxiny's Tea Tree Face Cream
, made with organic aloe vera juice, tea tree oil, and organic Glycerol (one of nature's most effective moisturizers) to help reduce redness, improve Rosacea, and decrease inflammation caused by acne breakouts.

STEP FOUR - Hyaluronic Acid Serum: Hyaluronic Acid holds 1000x its weight in water. You will put this on top of your moisturizer to lock in your hydration. Think of it as a shield that will allow your skin to breathe but will h
old onto your moisturizer all day. You skincells will appear plump and your fine line and wrinkles will be less visable with the use of Hyaluronic Acid Serum, and our serum is the best on the market. 
I use this on my face, neck and in my hair after rubbing in my leave in conditioner. 
STEP FIVE - Body Moisturizer: A high qulaity natural body moistuizer can do more then just soften your skin. Luxiny has several moistuizers that contain different essential oils. If you want to relax, try Luxiny's Rosemary Lavender Essential Oil Silky Hand and Body Lotion. If you are looking to refresh and energize, try either Lemon Drop or Citus Splash. 
If you plan to be out in the woods, perhaps try out Tea Tree Mint. The Tea Tree and Mint Essential Oils combine to act as a Natural Bug Repllent. We have this blend of oils in a bar soap, and in a shampoo and a conditioner. 
ALWAYS WEAR SUNSCREEN!
I apply mine after I have finished off my skincare routin, on top of everything else. I try my best to wear a sun hat and sunglasses as well.
While it is tempting to worship the sun gods and go sunscreen free, don't. The sun is damaging to your skin, and will cause premature aging signs like dark spots, and wrinkles to hide the radiant glow you deserve to have.