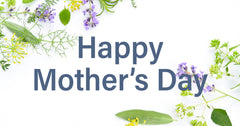 One of the things that I love about working for Luxiny is that it is a woman-owned and operated business, as well as a family, ran business.

The company's owner, Kelly, has shared that being a mother of three during the early 2000s was a driving force in her decision to leave the medical field and become a business owner. She needed the flexibility that the medical field didn't offer so she could run her children to after-school activities.

Two of Kelly's daughters work with Kelly to run her business and have come to understand that Luxiny is their business, too. 

While traveling to tradeshows with the three of them, I became amazed at how easily they jump into action while teaming up on a task. Each unspokenly knowing their part. It is like watching a well-oiled machine. If working with family can be difficult, you wouldn't know it by watching the three of them together.
It is incredible how easy it has been to step in and find my place in the mix, I never feel like I am an outsider, I truly feel like I am part of the family.

Kelly created Luxiny Products in 2019 because she felt the natural skincare market was pigeonholed to this craft paper cottage look or the boho flower child feel. While nothing is wrong with either of those looks, there was certainly a hole in the luxury goods market.

She wanted to bring affordable natural skincare products to the luxury scene, so she created Luxiny—naturally Luxurious Skincare.

She then expanded into natural soap, bath bombs, bath salts, lotions, and our famous shampoo and conditioner bars, using natural and natural derived vegan ingredients.

She researches each of her products before bringing them to market and often sends us home with something new to test. Each item that makes it to the store shelves is one of her babies, one of all of our babies.

Luxiny is a family-operated business led by a matriarch, and I am honored to be a part of the Luxiny Family.
From all of us here at Luxiny, Happy Mother's Day. We hope every mother can find time in their busy day to relax and unwind. 
Don't forget to treat yourself luxuriously.  
Rachael Farquhar
Sales, Marketing, and Social Media Coordinator